Moustache, as a brand, maintains a strong belief that electric bikes are an incredible opportunity for the development of cycling as both a hobby and a competitive sport. As Moustache see it, e-bikes are the perfect alternative to cars. A quality e-bike can excel in both the urban environment and adventures in the countryside.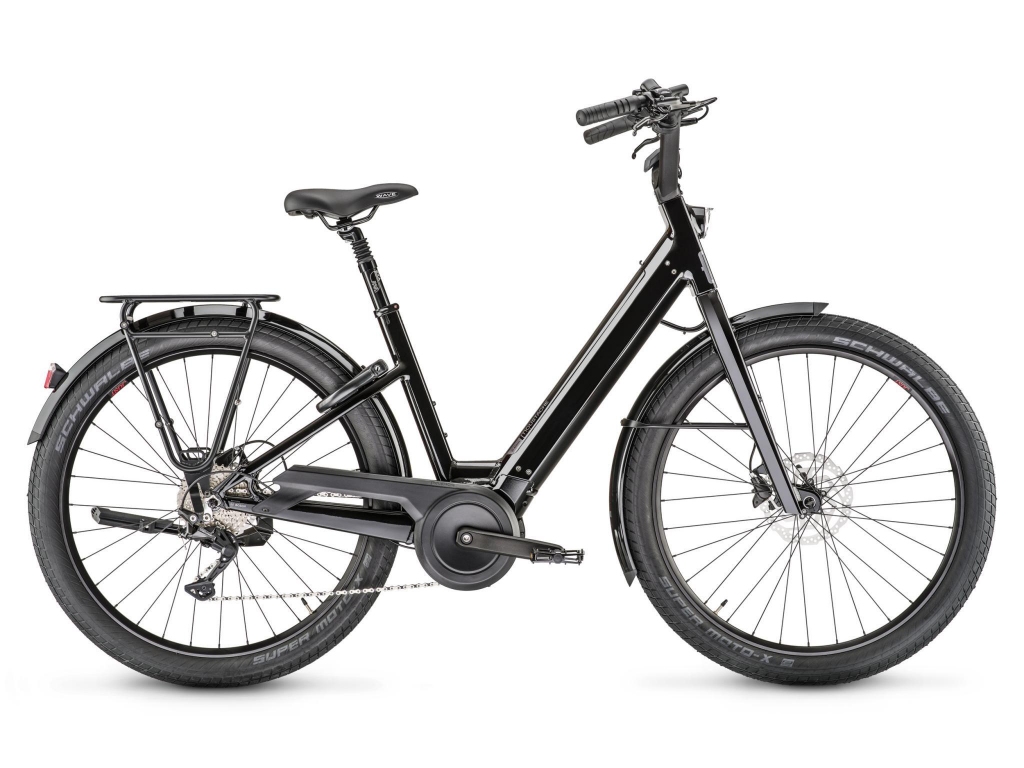 A brand new bike for Season 10, taking what was a rear loading Bosch battery bike and moving to the latest integrated frame battery design. Easy to handle, precise, stable, comfortable, and reassuring thanks to the innovative triple cavity frame which now integrates the Bosch Powertube battery. It is ultra-stiff laterally to guarantee stability and safety, but it is sufficiently supple to protect you from irregularities on the ground. This is aided by the large air volume tyres, (27.5×2.4) which are not only big but more comfortable and have anti-puncture reinforcements.
STOCK: In Stock various colours – Please call us
Price: £2,799.00 to £3,599.00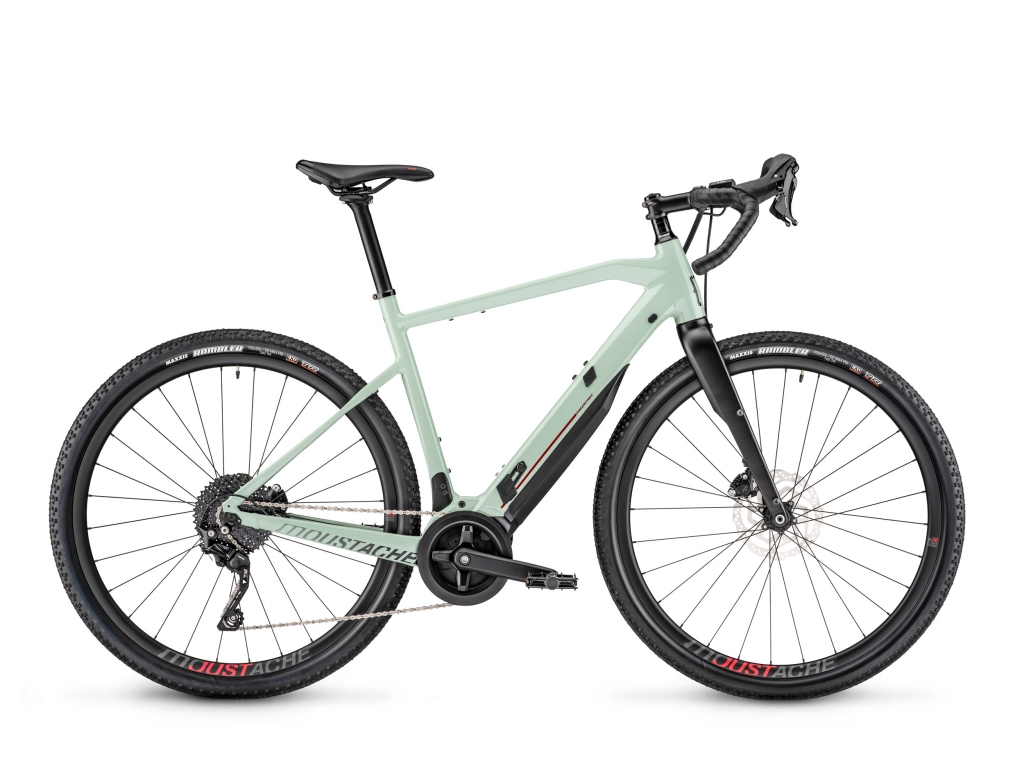 If you like road and trail, you'll like the Dimanche 29! A week on urban roads gives way to a weekend of discovery. The motor –
So fluid and quiet that you will almost forget about it. 
With its 700×50 Maxxis Tyres, supple and lightweight, it floats over obstacles. The aluminium wide profile rims improve the tyre's stability for even better performance. In addition the wide handlebars give this a more aggressive feel for off road fun and also on road performance.
STOCK: In Stock various sizes – Please call us
Price: £3,949.00 to £4,549.00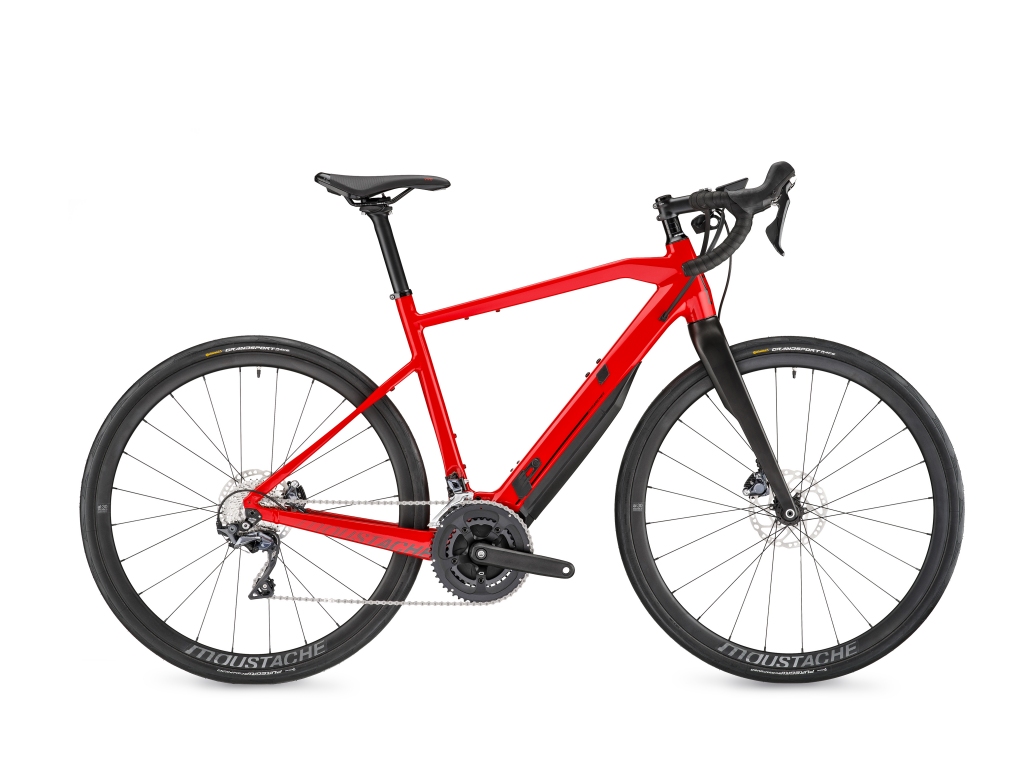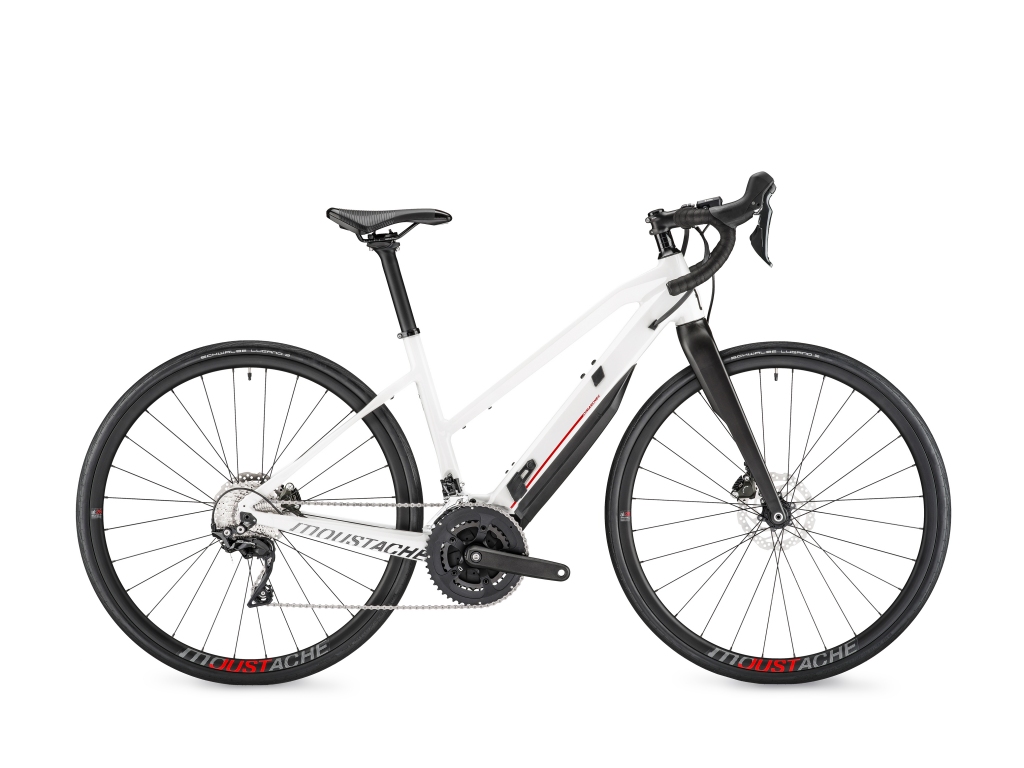 The Dimanche 28 is built for the road, with a comfortable riding position, whisper quiet Bosch Motor, carbon forks and Continental Ultrasport tyres. The Bosch active Line motor is used in this light weight e-bike to give an extra boost up hills if and when you need it. Ride further and ride faster as this bike flies up hills with as much effort as you choose to use. Riding down hills is just as easy with Hydraulic discs and a super responsive frame. Lycra is still recommended and this bike does not come with pedals as standard so you can fit your preferred ones
. 
STOCK: In Stock various sizes – Please call us
Price: £3,799.00 to £5,449.00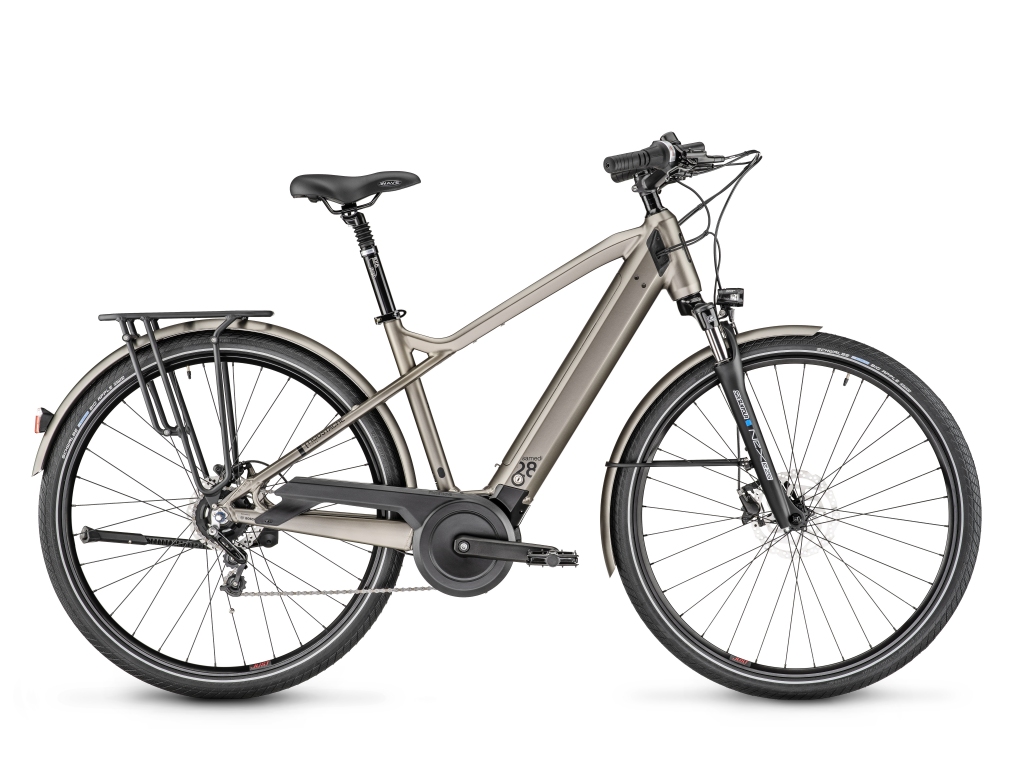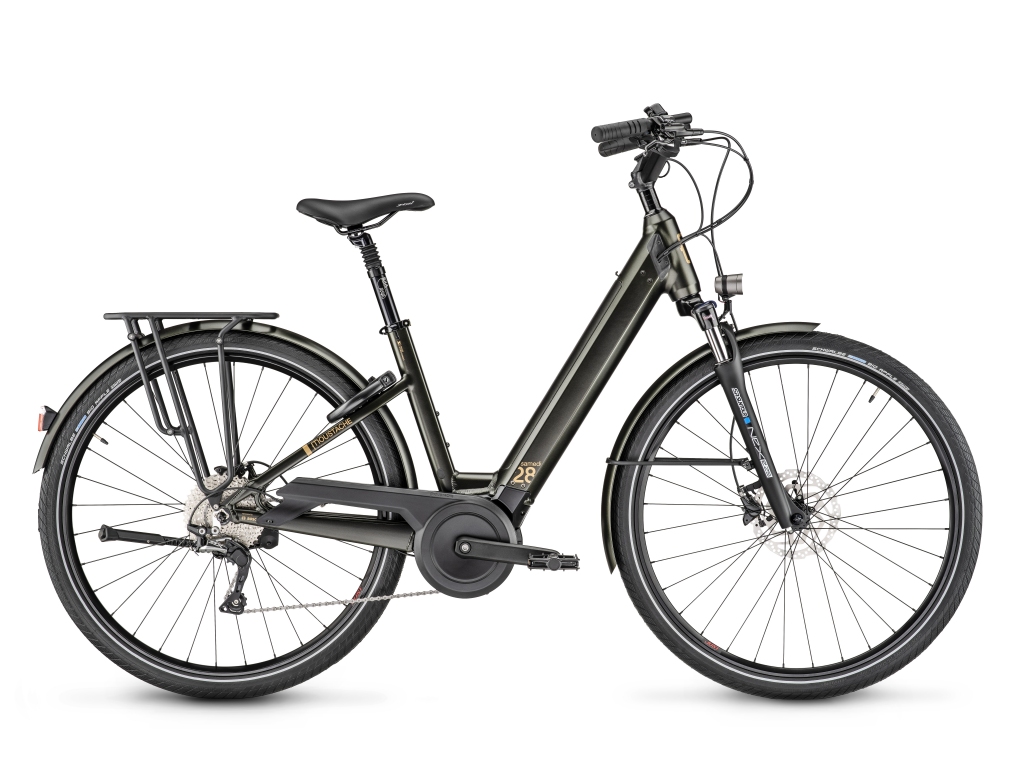 The Samedi 28 is a versatile bike for everyday riding. This trekking supremo can power you to work, to the shops and to the hills. A super comfy bike with french chic and the classic Moustache handlebars, it comes in 10  different versions, including a fully open frame. When we say there is a Samedi 28 for everyone, we really mean it – In fact when you take size into account there are 42 versions of this bike available.
Test Bike available and bikes coming soon for pre-order – Please call us
Price: £1,999.00 to £3.799.00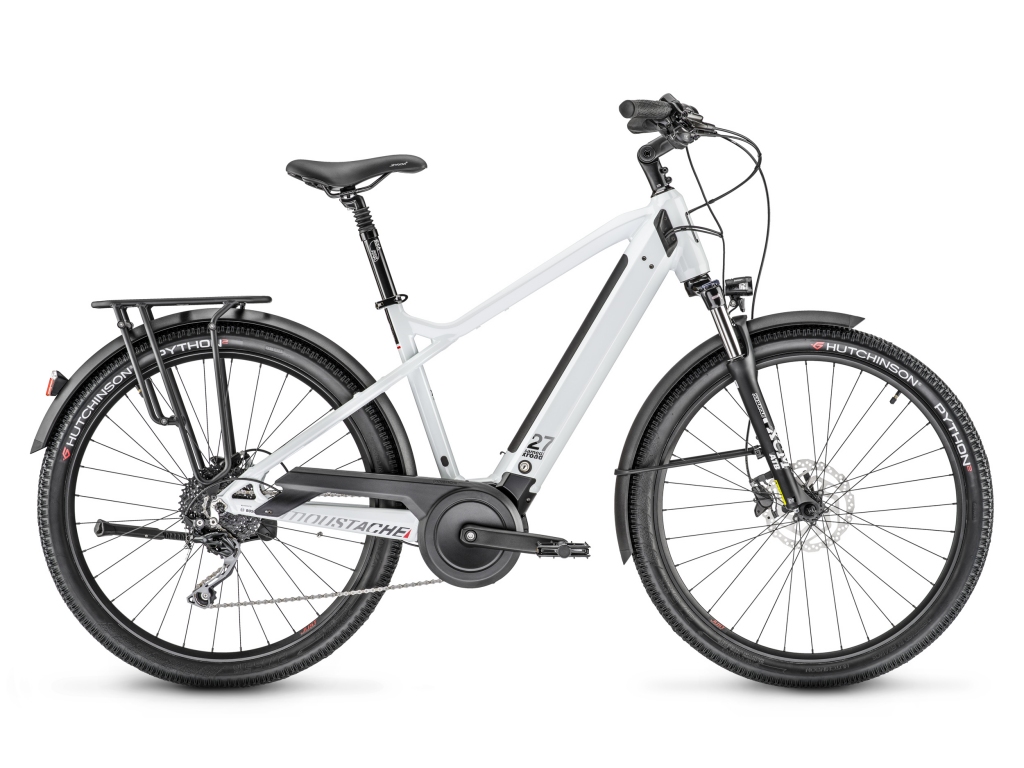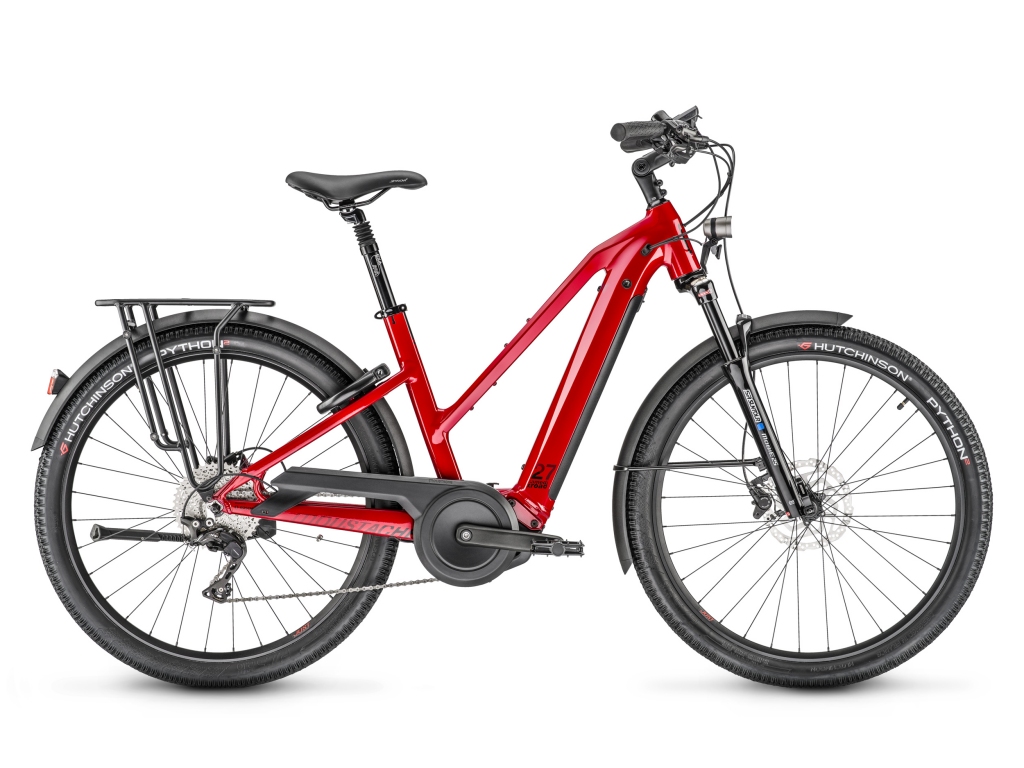 The Samedi 27 XRoad  is at home on trails, longer trips and just riding round town. With an open version available in multiple sizes there is an XRoad to suit everyone. You can use the  powerful Bosch Performance Line Motor to power up hills. or just carry heavy loads around town or on the daily commute. If you could have just one bike this would be it or it's Full Suspension cousin.
STOCK: XRoad bikes coming soon for pre-order – Please call us
Price: £2,599.00 to £4,299.00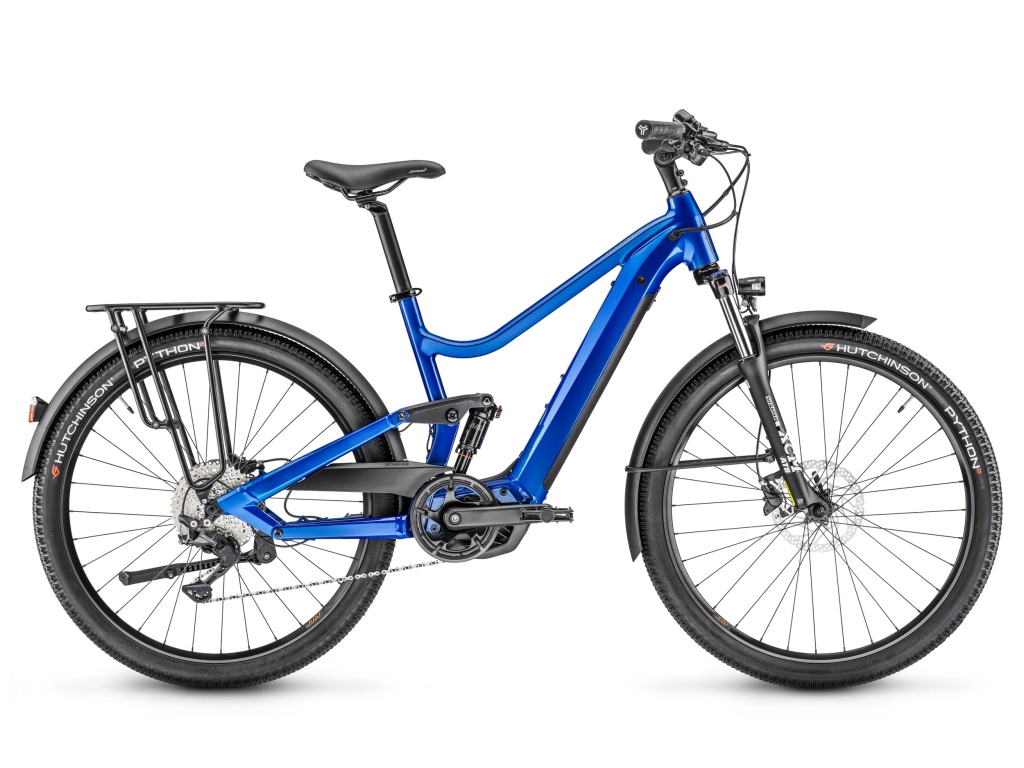 The Samedi 27 XRoad  FS is a true all rounder. At home on bumpy trails, urban roads and long trips, this full suspension supremo delivers a super comfy ride with the powerful Bosch Performance Line CX Motor. Moustache describe this bike as the SUV of electric bikes and we are not going to disagree with that description
STOCK:We Have the Blue FS 3 XL in stock and more coming soon – Please call us.
Price: £3,899.00 to £4,999.00