Eovolt has its own factory in Lyon, France including a production line and research & development facility. This ensures a high level of in-house quality control of all parts and assembly.

Eovolt Afternoon 20″ Folding Electric Bike
The Eovolt Afternoon is a great bike for the daily commute and being more adventurous at the weekend.
Ideal for families, commuters, campers, boat owners or simply for city dwellers who want a practical electric bike for getting effortlessly around town.
It has a large frame, seven gear, 20″ wheels with wide tyres along with a range of 60-80km. This makes the Afternoon the folding adventure bike, equally at home on flat dry good quality off road surfaces such as bridleways and canal towpaths as it is on the road.
Attach your rear bags to your rear pannier rack and your ready to explore over longer distances with the 378 Watt battery and 250 Watt motor.
Price: £2,199.00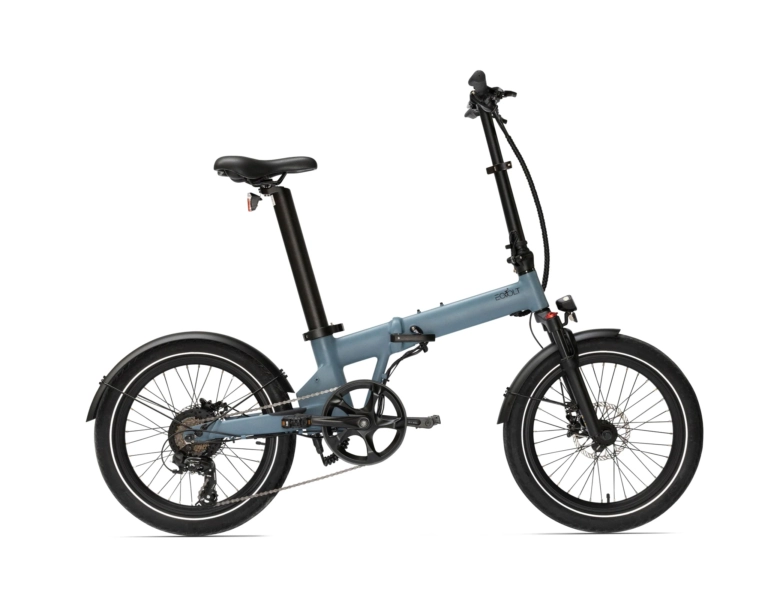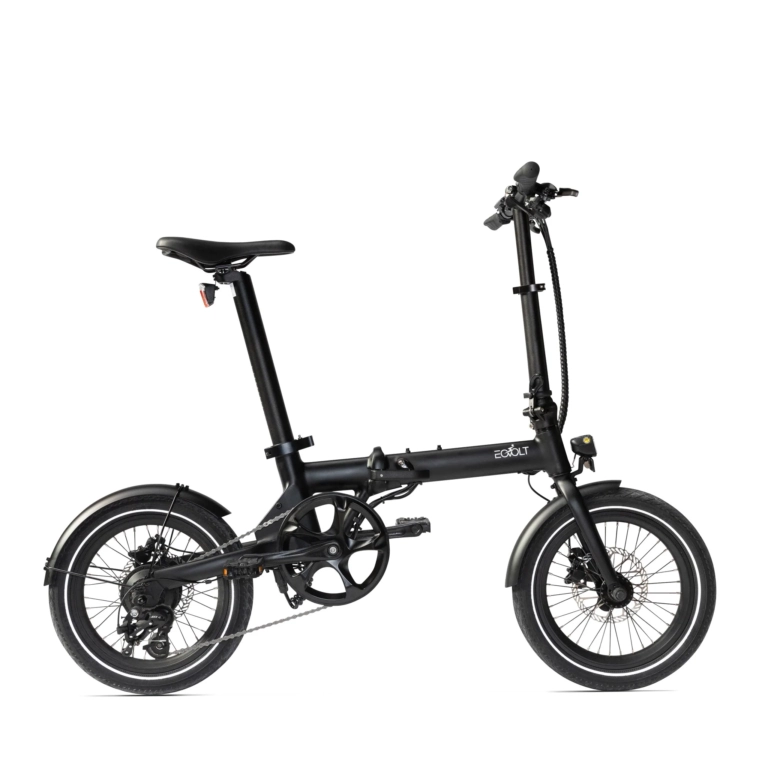 Eovolt Morning 16″ Folding Electric Bike
The Eovolt Morning is a compact lightweight 16″ folding e bike with 4 gears that is perfect for getting around towns and a city like Brighton.
Easy to transport in cars, or on trains, trams and easily stows away on your boat or in your  motorhome.
Available in a range of colours, It has hand polished welds for a super smooth finish and Internal cable routing.
Price: £1,799.00
Eovolt Evening 24″ Electric Bike
The Eovolt Evening is a compact step through e bike with semi folding features which makes it a very unique bike in the market.
The folding cockpit and pedals provides a great storage solution for a full step through eBike , no more handlebars and pedals protruding into your hallway or where ever you store your bike. It also makes it a lot easier to stowaway on your bike rack on the back of your car or motorhome.
The larger frame and wheels with the 250w motor adds to the effortless ride feel and will easily deal with any hill that is on your route.
Available in a range of matt pastel colours, The new Evening Electric Bikes have hand polished welds for a super smooth premium finish, as well Internal cable routing.
Price: £2,199.00