Since 1988 Kona has been about the freedom and empowerment of the bicycle. They are still populated by a staff of keen, active, impassioned cyclists. Kona are not big, nor that small. Just a dedicated group of cyclists making bicycles for people who love bikes-no matter if that love is new or long established.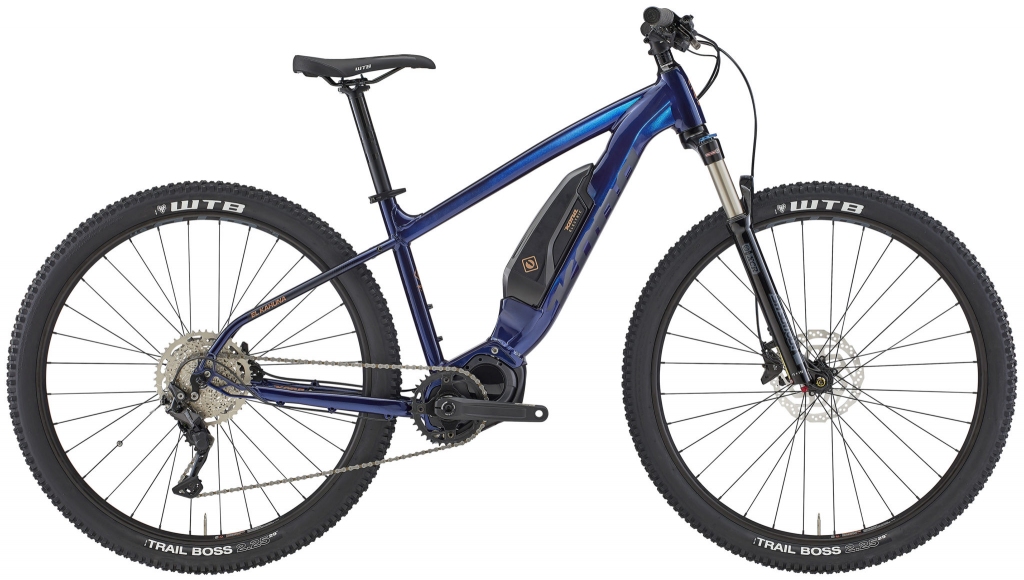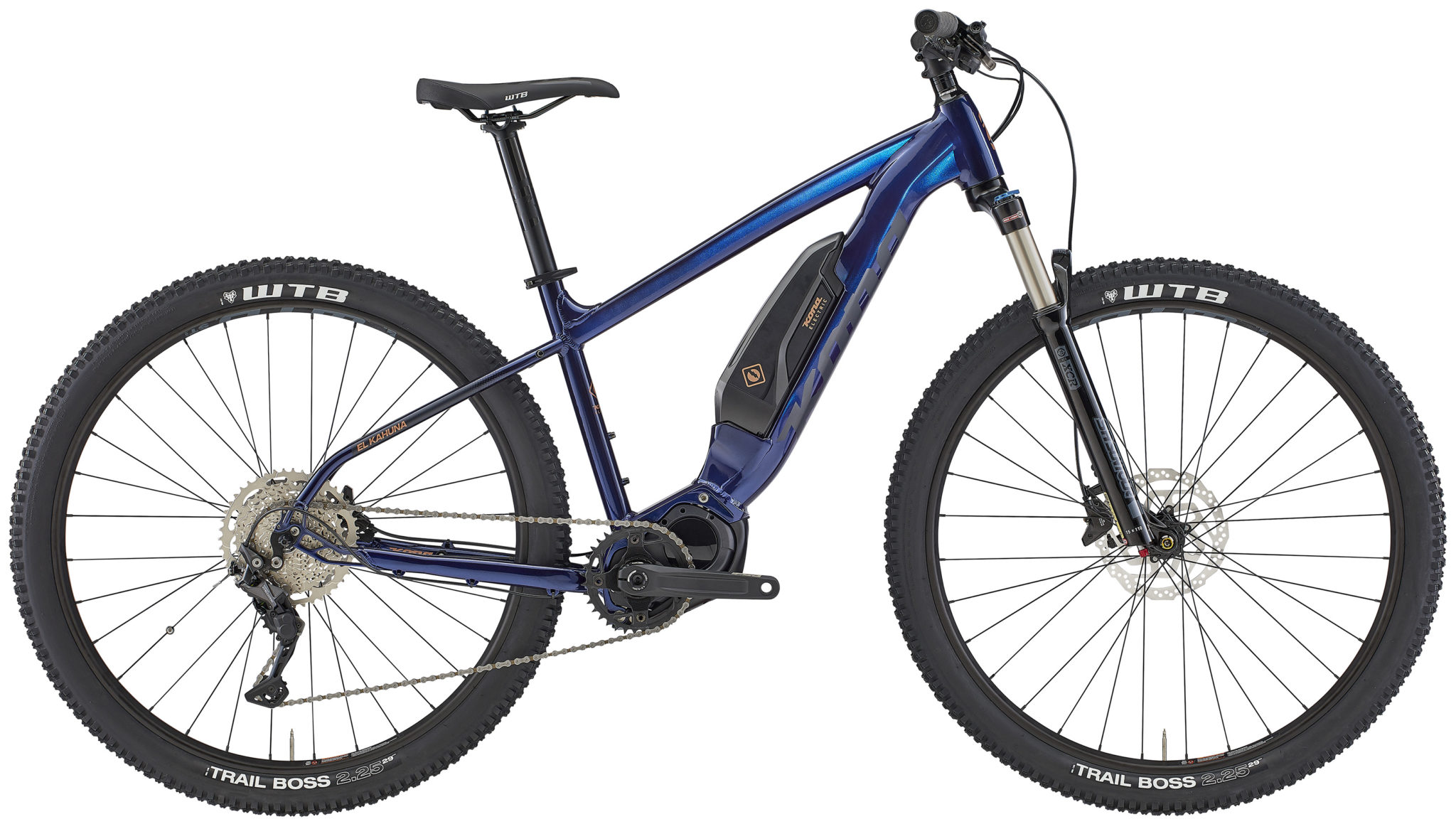 The Kahuna is one of the best-selling hardtails from Kona and have brought that simplicity and practicality to the El Kahuna and built a bike that is truly multipurpose. You can ride the local singletrack for hours on end, and still have enough battery to go get the groceries on the way home. Its Shimano pedal-assist motor is powered by a semi-integrated battery and its 100mm fork provides just the right amount of suspension to absorb smaller hits on the trail. 29" wheels with 2.25" tires make this bike comfortable across all kinds of terrain. The El Kahuna is simply the perfect all-rounder.
Sale Price: £2,599.00 (RRP £2,999.00)
Call us now on 01273 286688 for more details
Hub drive electric bike seeking ideal rider! Hi! My name is Dew HD! I'm affordable, super fun, stylish, extremely practical, easy-riding, helpful, full of light. You: loathe climbing hills, love (pedal) assistance, enjoy smiling, like going fast, don't love working that hard if you don't have to, need a companion to carry your groceries/beer/kids/dog/gear to and from wherever. Let's fall in love!
Limited stock still available Now (See link below). All sizes available to Pre order for October 2023 (Small available for immediate delivery)
Price: £1,999.00
Call us now on 01273 286688 for more details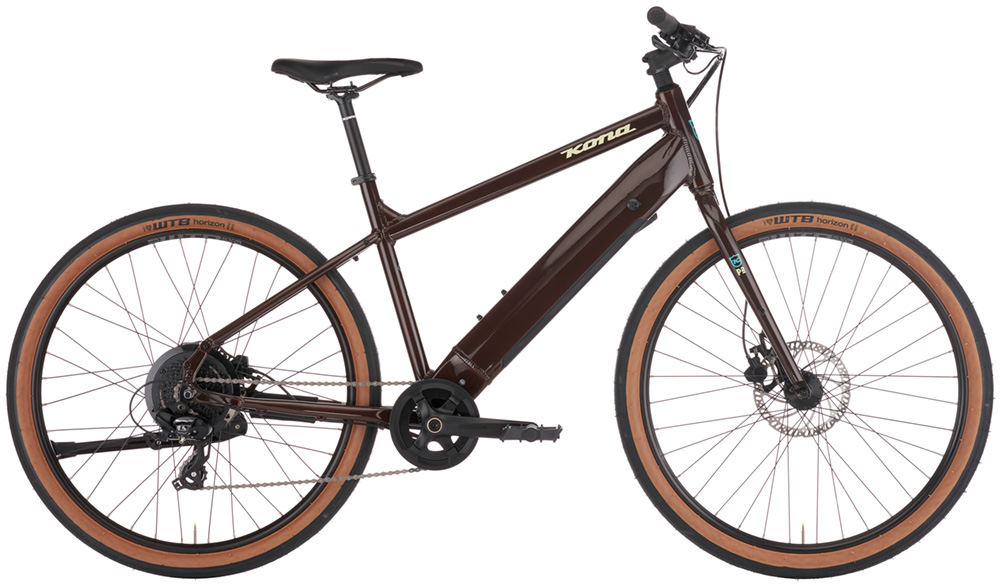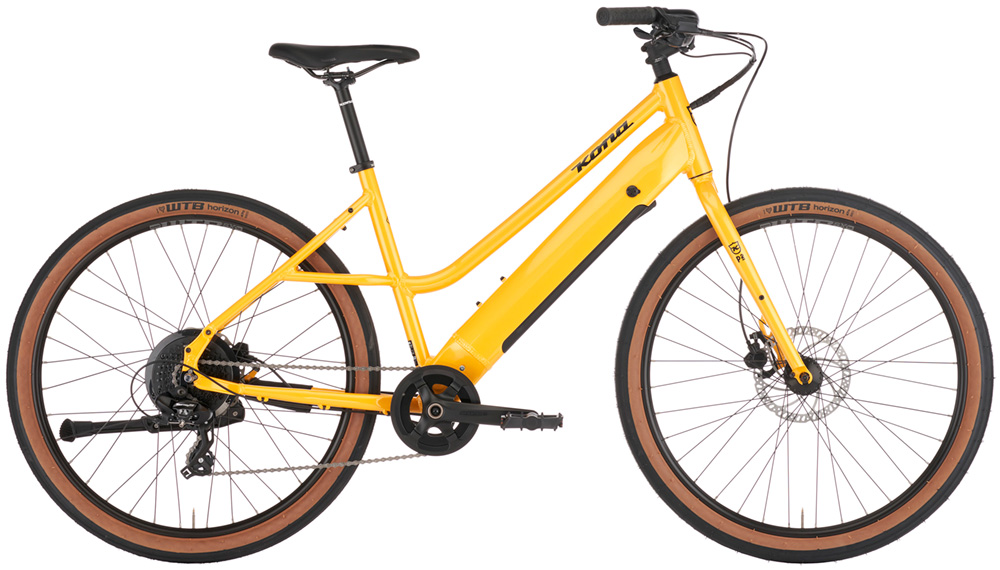 There's style and then there's smart style. The Coco HD is the best of both worlds. With an efficient hub drive motor that makes every ride enjoyable, it's an easy solution to a daily commute. Its step-through design and head-turning bold color is the perfect accessory for someone looking to enjoy their rides without the hassle of a tall top tube. Take it to brunch, to the park, or take it to work. The Coco HD is a game-changer for the stylish rider.
Limited stock still available Now (See link below) all sizes available to Pre order for November 2023
Price: £1,999.00
Call us now on 01273 286688 for more details
The Dew-E has redefined what commuting means to riders all over the world. In fact, we've heard it's the best part of going to work for some people. We love the ride quality of the Dew-E and the fact that it's helping cut down on the number of cars on the road. The semi-integrated battery keeps the lines of the bike nice and clean, while the Shimano pedal-assist motor keeps every rider smiling no matter how far or how steep their ride. Complete with front and rear fenders and lights, the Dew-E is ready to rise and shine for the daily grind
Available to Pre order for November 2023 Delivery
Price: £2,999.00
Call us now on 01273 286688 for more details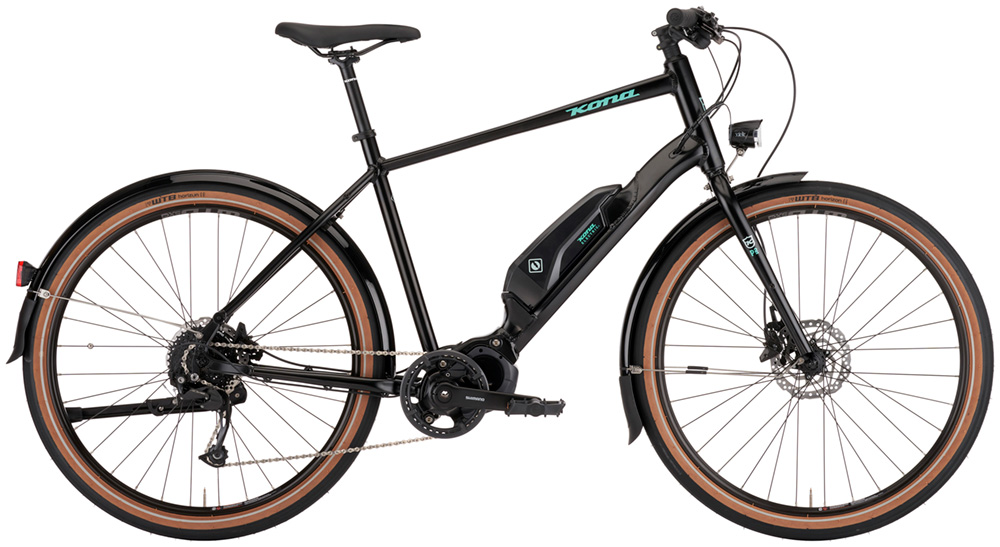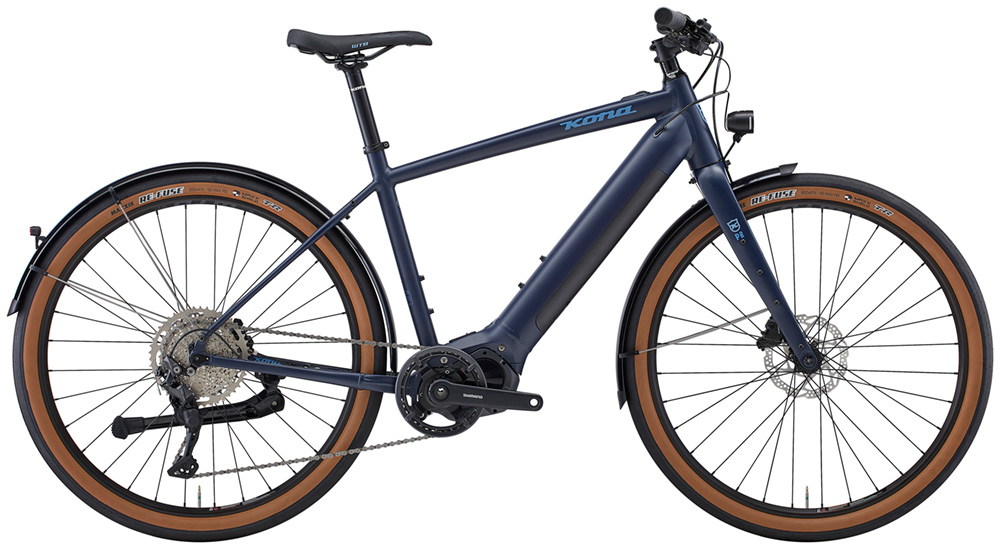 Commuters have been flocking to the Dew-E DL for its stylish design and because it is just fun to ride. An aluminum frame features a Kona Rove Verso Full Carbon Flat Mount Disc fork. A 10-speed drivetrain works in perfect harmony with the low-profile Shimano motor and integrated battery. Sturdy aluminum fenders and lights keep you dry and visible throughout your ride. Powerful hydraulic disc brakes and 160mm rotors stop on a Sixpence (Dime or a Penny), even in wet conditions and puncture-resistant 650x47c tyres keep the road rolling by smoothly whether you're cruising on roads, cycle paths or gravel. This is the electric commuter you've been searching for!
All Sizes available (S, M, L, XL) from May 2023 for Fast Delivery
Price: £3,999.00
Call us now on 01273 286688 for more details
The Libre EL has made itself known as a go-to adventure bike for people of all abilities. Looking to up your distance? Want a tool that allows you to ride further in less time? The Libre EL is a versatile machine that has the legs to go just about anywhere. Built on our wildly popular Libre platform, the Libre EL features an aluminum frame and Verso Full Carbon Flat Mount Disc fork. Like its CR DL sibling, it runs a gravel-specific drivetrain and brakes, ensuring the grime that you'll inevitably get from a mucky ride doesn't affect shifting and braking performance. Unlike its analog sibling it gets a power boost from a Shimano motor and internal battery. In other words, it'll get you to the top of any steep hill, and let you enjoy the benefits of rippin' gravel on the way down!
All Sizes available (S, M, L, XL) from May 2023 for Fast Delivery
Price: £4,799.00
Call us now on 01273 286688 for more details